Retro Future 2.0 - Futsal Malaysia S.E
The Retro Future Model is designed to represent supreme confidence in oneself. For the ones who dare to express their true selves. Retro Future represents the combination of the past and the future meeting together in the present. A futuristic design which pays homage to the past with a retro vintage touch.
The Retro Future model uses Polyester Mesh to provide comfort and ventilation breath-ability for the player. This is supported by additional holes on the upper to provide additional ventilation. Lightweight Polyurethane upper.
"The Game Has Changed, The Future Is now"

There are 3 outsole layers to provide balanced support for quick lateral movements on the court. Using bubble foam to support the heel areas of the player.
Gum sole outsole : A classic look for casual wear to be worn on the streets and on the court.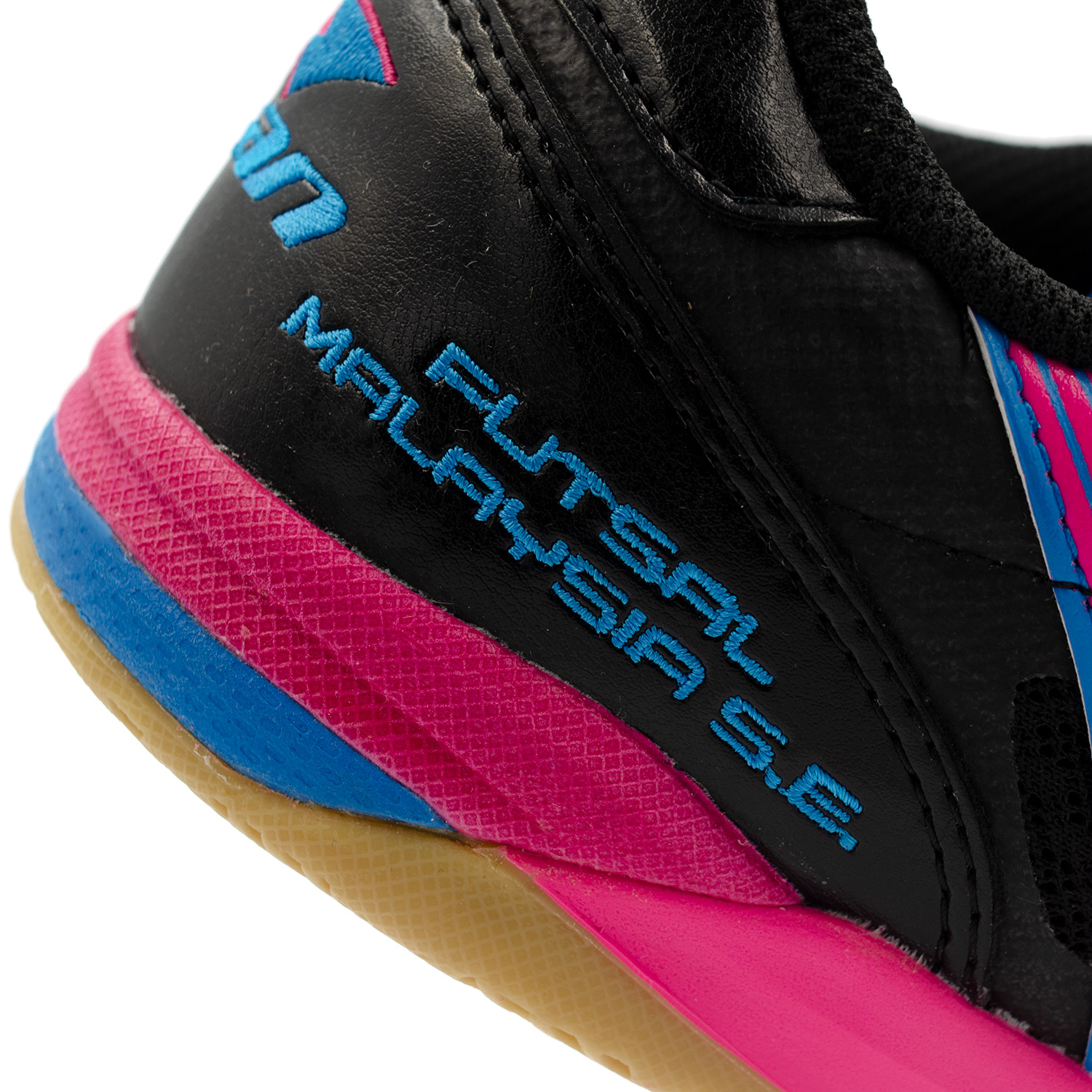 A unique model that was designed in Malaysia and produced in Thailand.
Only 492 Pairs Worldwide.
Play With Freedom